Elliott Family Page
The story of the Elliott family is a story of American pioneering adventure! The family roots date back many years and include many stories that are still unfolding as we continue researching it's history. In 1793, the Jacob Ingalls family settled in what was to become the town of Greenville, New York. The Ingalls family was instrumental in settling and developing the town of Greenville, a scenic and serene community nestled among the rolling foothills of the Catskill Mountains. Jacob's great-grandson, Truman Ingalls was born here in 1864 and eventually married Carrie Spalding and raised his family of 9 children here also. Among his children was a daughter named Ruth, who was born in 1898.
Amy's Great-Great Grandparents, Truman Ingalls and Carrie (Spalding) Ingalls with their family in 1907. Standing to the right of Great-Great Grandma Ingalls is Ruth Ingalls. Ruth was Amy's Great-Grandmother (Great-Grandma Elliott), who lived until 1996.
Amy's Great-Great-Grand-father was Peter Elliott. His only sibling was a brother, Jesse Elliott. Peter married Edith Merritt and their son was (Theodore) Merritt Elliott, who was born in 1898. Merritt Elliott met Ruth Ingalls. they were married and became Amy's Great-Grandparents.
Ruth and Merritt Elliott lived in Greenville and had 7 children (Adrian, Irene, Muriel, Elizabeth, Robert, Ronald, &Clarice). Their daughter, Muriel, was born in 1924 and grew up in a farmhouse with her brothers and sisters. After WWII, she met and fell in love with William Garrison. They had 4 children named Susan, Janice, Mary Lynn, and William Jr.
LEFT: Great-Great Grandma Carrie Ingalls with her Great-Grand-daughter, Susan Garrison in 1947.
RIGHT: The original Ingalls house in Norton Hill as it stands today. Up until a few years ago, the house was red and in much need of repair. It has recently been restored and is now one of the finer historic homes in Norton Hill.
BELOW: The view of the Green Mountains from the backyard of the Ingalls house remains as beautiful as it was 100 years ago!
Merritt & Ruth Elliott (c. 1960), who ran the "Elliott Farm" Boarding House (below)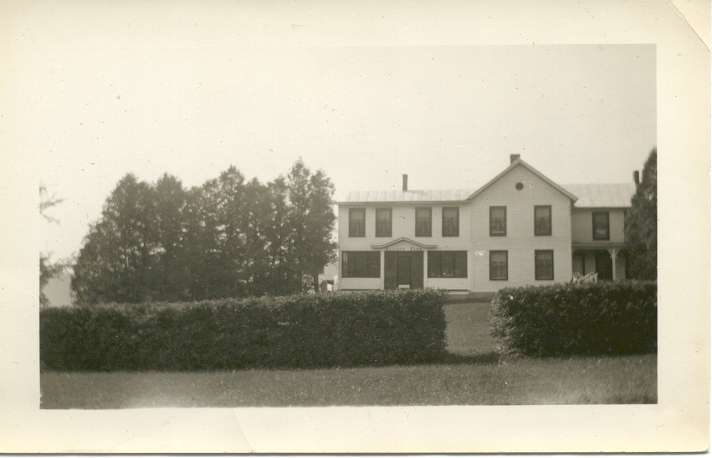 The Elliotts lived in this farmhouse across the street from the Ingalls family home site. Their children were raised here. Both the Ingalls and Elliott homes are still standing today. The Elliott home has been purchased by a local church and remains in many ways much the same as it was 50 years ago!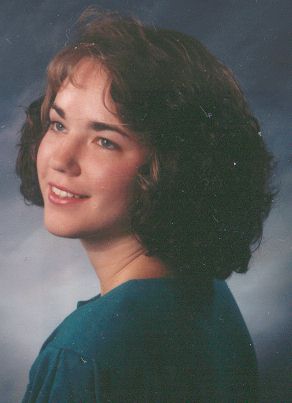 Merritt & Ruth Elliott lived to see the graduation of Grand-daughter, Janice Garrison (1966) and Great-Grand-daughter, Amy Thorn (1992).
NOTE: The photo on the left is NOT Jan's graduation picture. The picture was taken when she was 13 years old and is being used here strictly for demonstration purposes of showing how lovely she looked in her teenage years.
Please do not look at the picture, as Jan does not want anyone to see this picture. Also, please do not tell her you saw this picture here.