Pirates Invade Thousand Islands Town
Don & Amy enjoyed spending time on a family adventure in Alexandria Bay, NY in the heart of the 1000 Islands region. August 10th was the start of the annual Pirates Days, when hundreds of boats invaded the bay and everyone was dressed up in pirate garb! The waterfront room at the Captain Thomas Resort included a refreshing breeze, a view of the invading pirate ships and recreational water craft, and a breathtaking view of a famous castle! A cruise across the bay to the famous Boldt Castle provided a pleasant afternoon tour. A favorite restaurant for the vacationers was O'briens, located in serene waterfront town of Clayton, NY just a few miles West of Alexandria Bay. Here are some photo memories from the trip!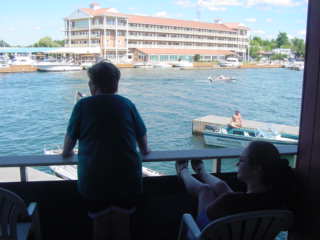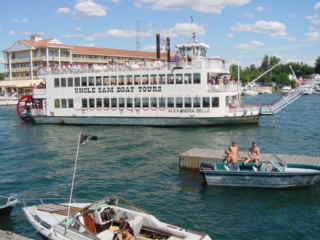 The view from the waterfront room at the Captain Thomas Resort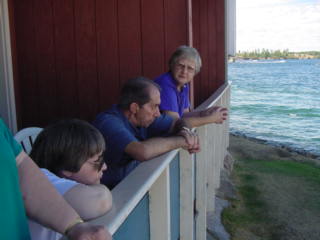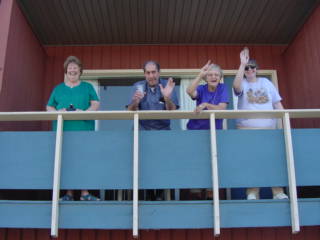 Watching the boats and enjoying a cool summer breeze on the private balcony

Amy enjoys some sun and reluctantly poses for Don's camera!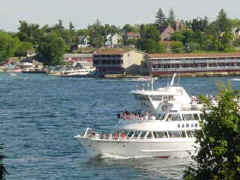 The afternoon bay cruise to Boldt Castle, where visitors gaze at the newly restored grand skylight above the main staircase in the castle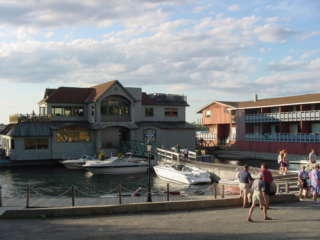 The "children's playhouse" on the grounds of Boldt Castle, and the floating restaurant at Captain Thomas Resort