Our Bed & Breakfast
For our 9th anniversary, we stayed at an historic bed & breakfast in Trumansburg, NY. The Historic Halsey House is located near the entrance to to Taughannock Falls State Park and is surrounded by small waterfalls and directly across the street from a stream that supplies the falls with water that is moments away from cascading downward from a height of 215 feet, which is higher than Niagara Falls!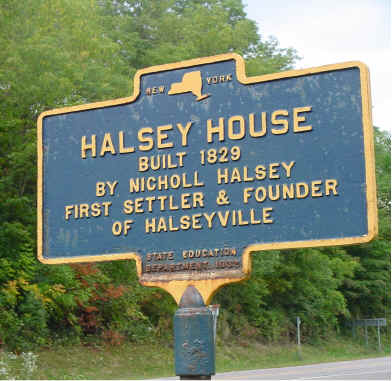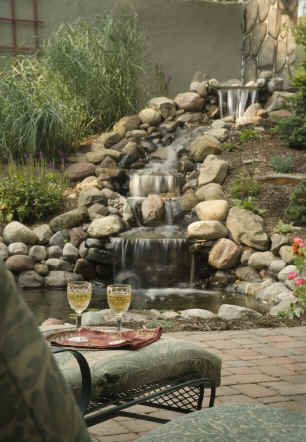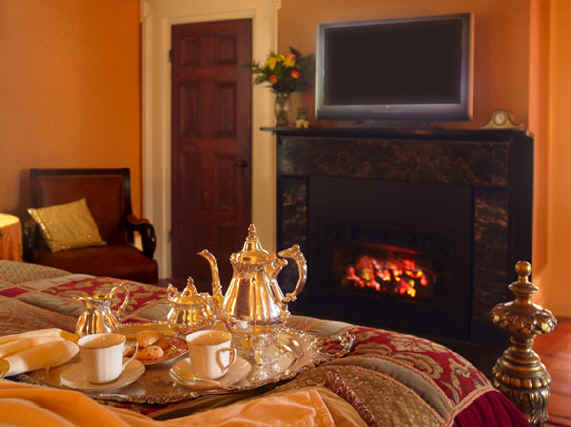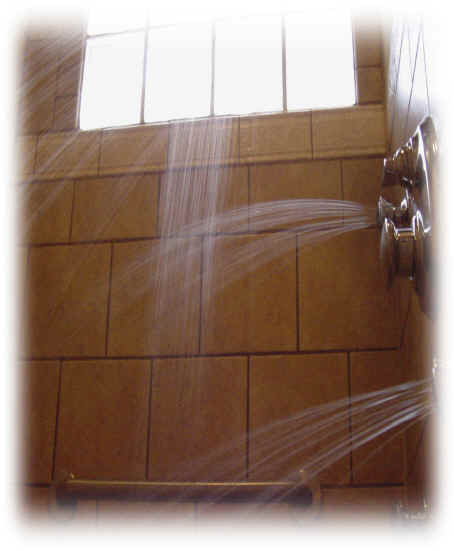 The Ithaca Antique Mall is just minutes from the Halsey House, and provided us with hours of browsing.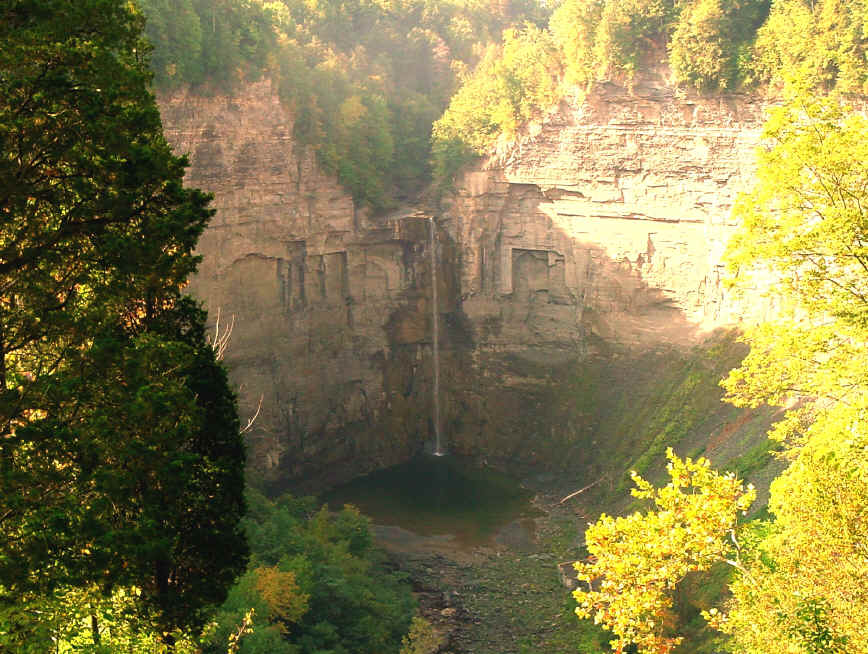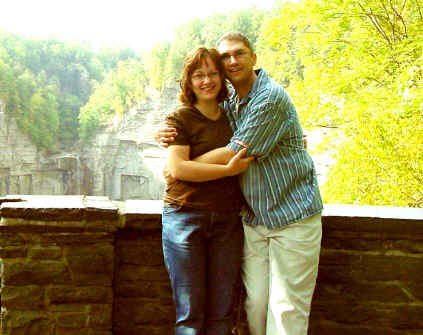 Overlooking Cayuga Lake is a stately Victorian mansion called Taughannock Farms Inn, which has been operating as an Inn and five-star restaurant for generations. We enjoyed a multi-course, all-inclusive dinner with a view of the lake just through these windows. Guests can enjoy a nights' stay upstairs in one of the original rooms of the mansion, complete with antique claw-foot tub!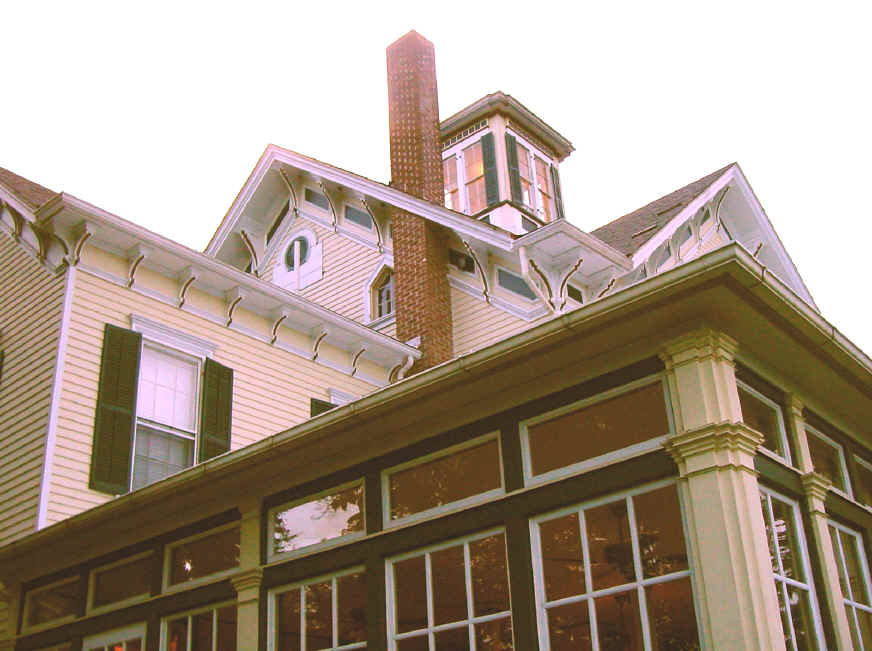 Aboard our Private Yacht
I surprised Amy by chartering our very own private yacht for a half-day sail around Cayuga Lake. A thunderstorm held off just long enough for us to get in our sail, but a gusty wind on the turn-around gave Amy a bigger surprise than I had bargained for. Watch the video here to see the exciting moments captured for posterity!
Ithaca Commons - Apple Festival