Manuele Family History
Francesco Manuele and Concetta Giglia (Manuele) are my Great-Grandparents. They were born and raised in a rural agricultural village called Valledolmo, Sicily. They had three children late in the nineteenth century. The names of the children were Giuseppe (Joseph), Angelina (Angela), and Anna Maria (Mary). Anna Maria was my grandmother, who was born in Valledolmo on February 29, 1888. She came to America when she was about 10 years old. She remembered the old country fondly as the beautiful countryside where she would play as a child. She remembered times such as the evening her father walked her home from the family farm and she was frightened by the shadow of a dog that followed beside them. She recalled how her father made her feel better when he insisted that it was a guiding spirit sent there to protect them on their journey home.

One of the oldest family picture in our collection is one that was taken in Sicily when photography was in its infancy. It is one that the family must have been very proud of to have preserved it through so many generations. It shows a man in an Italian military uniform. I believe from the research I have been able to do that the picture dates back to at least 1870. I believe the Italian soldier might possibly have been my Great-Grandfather, Francesco Manuele. A badly deteriorated photo that is nearly as old may have been my Great-Grandmother, Concetta Giglia.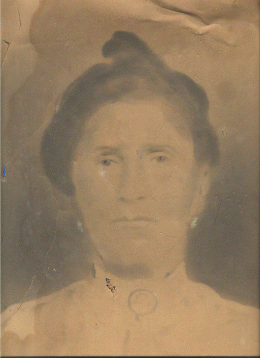 The community was poor and jobs outside of the farm were scarce. In as a poor community as Valledolmo was, farmers could not make a decent living by selling their goods, and much of the village and other villages like it heard of the great wealth to be had in the new country of America!
The family settled in Buffalo, NY, where Great-Grandpa Francesco (Frank) labored to earn the family's living.