Joseph Chimera was born to Anna Maria and Vincenzo Chimera around 1902. Vincenzo died soon after Joseph was born, following a fall and the resulting back injuries. Maria remarried in 1907 to Rosario Vallone, who adopted Joseph and raised him as his own. Later in life, when Joseph discovered that he was not Rosario's blood son, he changed his name from Vallone back to Chimera.

Joseph and his wife Mary had two children - Vincent and Ellinore. Joe managed a furnace business in Watertown, NY, where they owned property. Each summer, the Vallones would gather at the Chimera cottage. Many fond memories were of summertime fun were born there as our families grew through the 1940's, 50's, and 60's.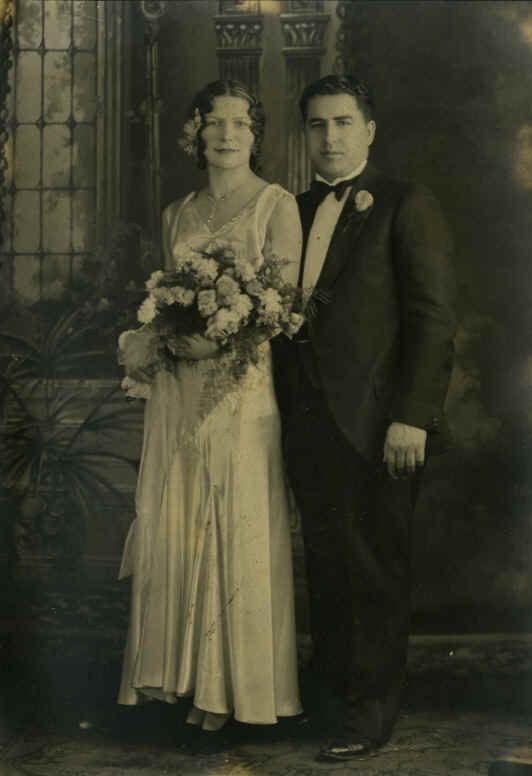 Joe and Mary Chimera, on their wedding day

Joe and Mary's daughter, Elinore.
BELOW: Elinore ("Elly") and her first husband in Watertown, NY. They had four children together.