The Life and Times of
Joseph ("Pino") Vallone
Lucy & Pino, 1967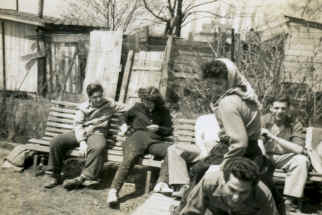 Horse-back Riding in the Country
(Pino, Virginia, and several friends c. 1940)

Joseph ("Pino") Vallone was my uncle, and one of five sons of Rosario and Maria. He married Lucille ("Lucy") Savarino. They had two boys of their own - Russell (below) and Richard. Russ and his wife, Jean, are pictured farther below on their wedding day.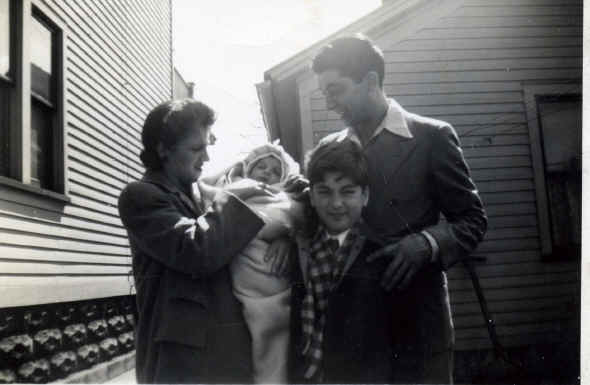 Russell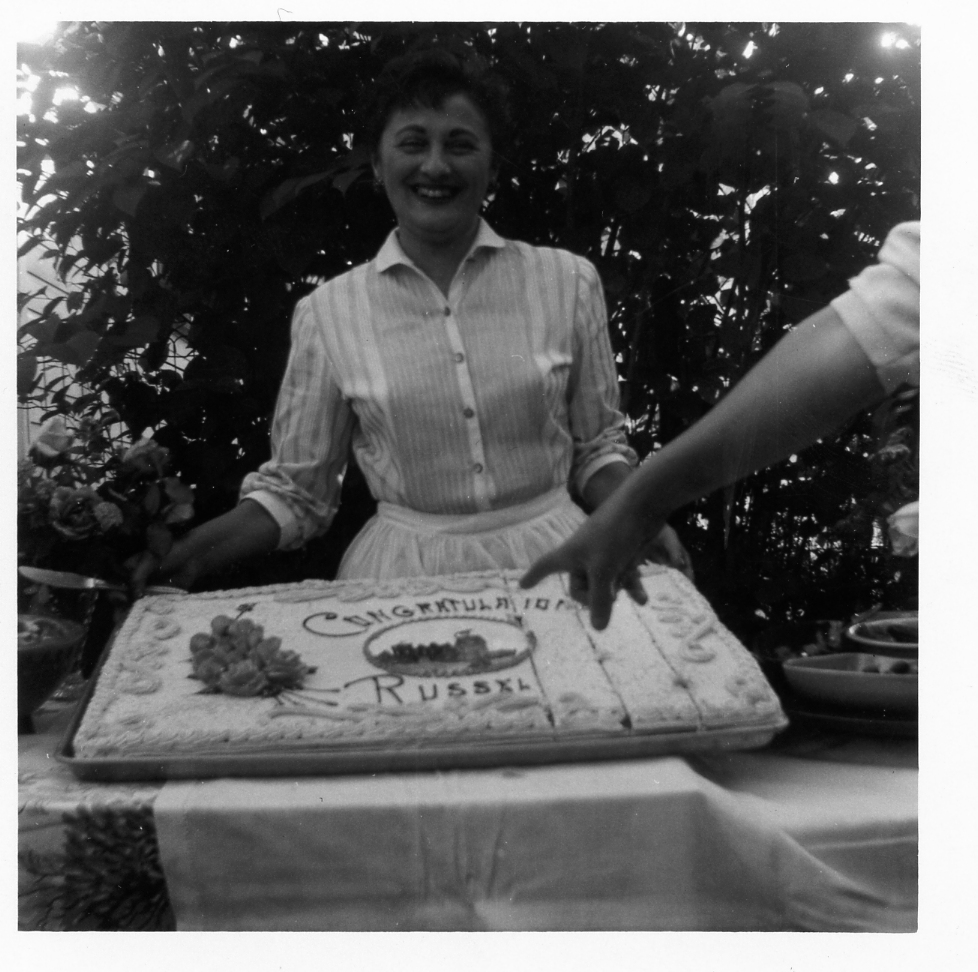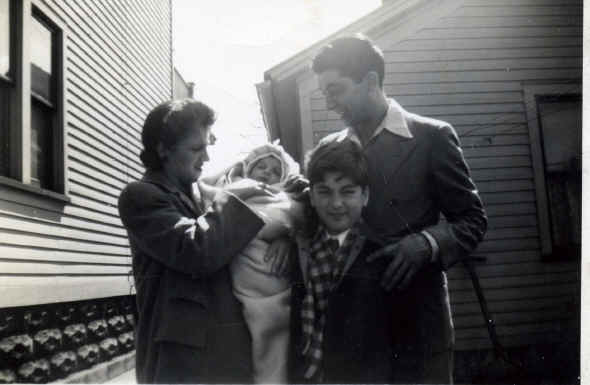 Richard

Russell and Richard Start Their Own Families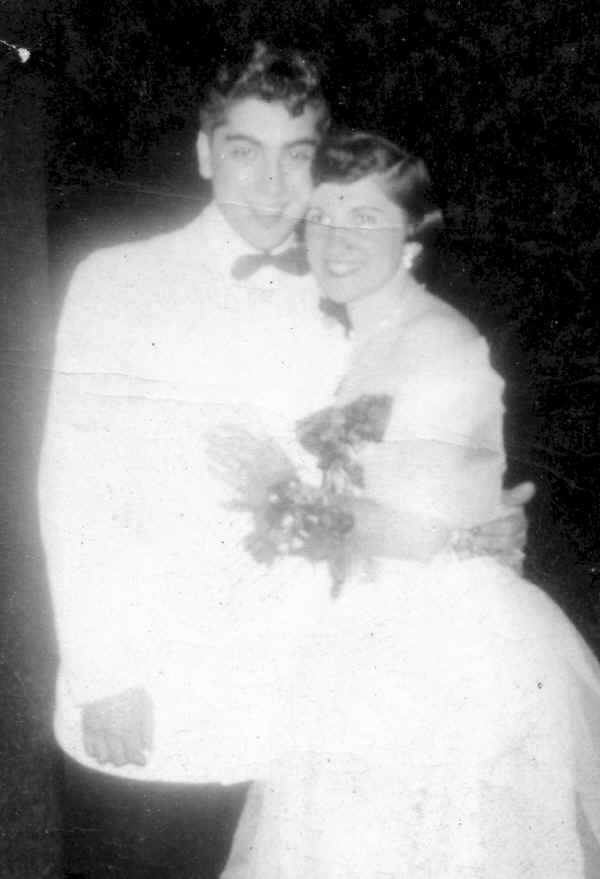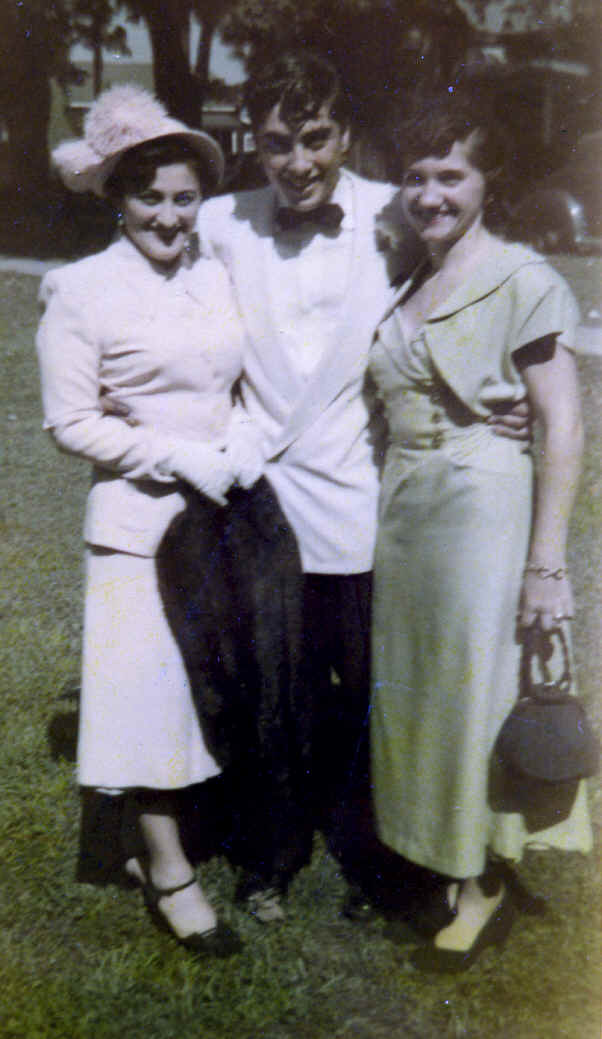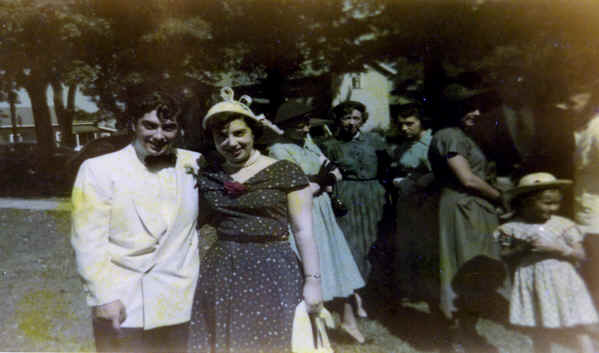 Russell's daughter, Gina (sister of Joseph pictured in "Four Generations" above), married Brendan McTigue. Pictured above is Pino's Great-Grand-daughter, Erin Elizabeth McTigue
Russell Vallone Family Portrait
April, 2008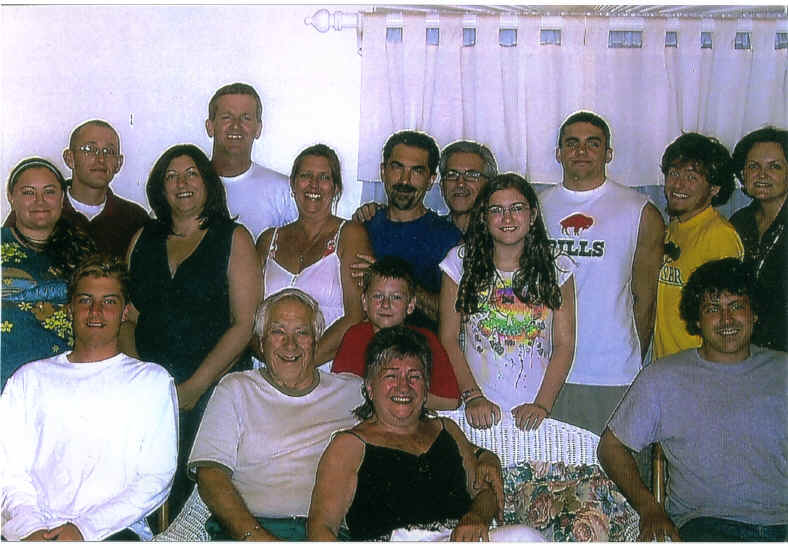 Tess Vallone (married to Joe)
Christopher Vallone (21)
Joey Vallone Jr. (24)
Mike Vallone (23)
Erin McTigue (13)
Joe Vallone Sr.
Jim Vallone
Ryan McTigue (9)
Jean (Bonanno) Vallone (39-ish)
Russ Vallone (son of "Pino")
Jeannine Vallone (married to Jim)
Brendan McTigue
Gina (Vallone) McTigue
Nick Vallone (21)
Troy Black (30)
Kristina (Vallone) Black (28)

Richard Vallone Family Portrait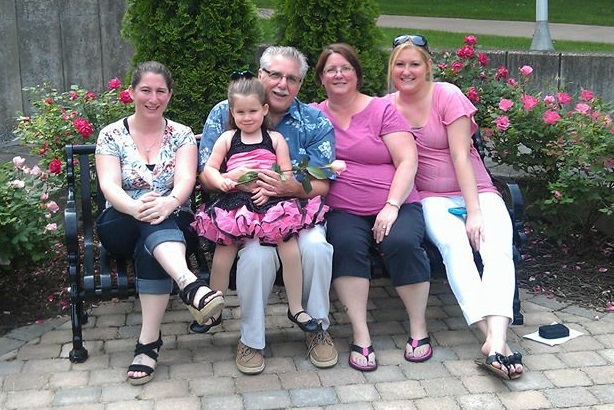 Richard with his daughter, Debbie to his right; Debbie's daughters, Danielle and Samantha; and Debbie's grand-daughter, Morgan (Pino's great-great-grand-daughter) on Richard's lap.

Do you have more pictures to add to Pino's Page? Please email me!
If you are a family member and would like the high-resolution digital images featured on this page (suitable for printing), please contact me!